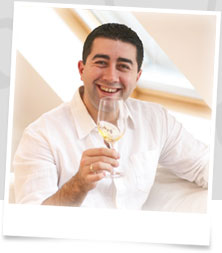 Wine consultancy
I have always held the view that finding your own particular favourite style of wine is rather like developing your taste in cars. You have some idea what you like, but to really find the special one, you have to build it up over time, through trying and testing.
I will assist you in finding wines to suit your own taste and budget. It is vitally important to note that good wine need not be expensive. Wines can be good or not so good throughout the whole range of prices. Value is much more important! This is where sound advice can save you a great deal of money and also enhance your enjoyment.
I will be more than happy to arrange a modest tasting of wines to suit your own palate, whether new or old world, red or white. Buying your wine through Vincent Gasnier will open up a world of possibilities, and you will be introduced to new exciting wines on a regular basis and make interesting discoveries-whatever you budget. Along the way you will broaden your knowledge of facts and gain an insight into the world of the Master Sommelier.
Fine & Rare Wines
Should your interest extend to fine and rare wines then I will be pleased to advise on the acquisition of the legendary "Greats" from the old world, the excellent new wines such as those from noted producers in California, or Italian "Super Tuscans", and of course vintage Champagne.
If you want to "lay down" wines for the future, or treat wine as an investment, then you need to take care to buy wines which will improve with age, and which are the most likely to add value. I can give sound professional advice in all these areas.