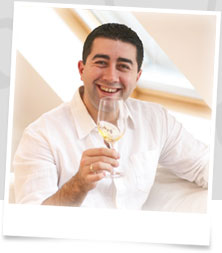 About Vincent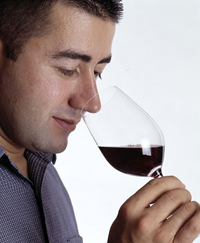 Since 2000 I have been Managing Director of Vincent Gasnier Wine Consultancy (NB "Consultancy" is correct-"consultant" is a person not a company)Limited. The consultancy offers a range of services to private and corporate clients including wine advice and purchase, cellar management, VIP wine events and also exclusive wine tours.
I have a range of individual and corporate clients. Examples of my work with corporate clients include my being Wine Consultant to the UK Houses of Parliament and Soho House Group (London), Soho House (New York), Mews of Mayfair, Oxford's Bar and many others. I also have other corporate clients such as hotels and sporting estates and clubs, including several football Premiership clubs.
My work includes being wine consultant to events such as the HRH Prince of Wales' Charity Polo Challenge, and acting as wine consultant to Descent International Ltd. for the provision of luxury chalets in France and Switzerland. I have also featured as a wine consultant on a number of TV shows, and I am wine correspondent for several magazines. I also act as a judge for International Wine Challenge, Decanter Magazine, Master Sommelier Examination. I have also contributed to the Guide des Sommeliers, 2000 & 2001 - Fleurus Editions
I am the author of Drinks (Dorling Kindersley, 2005), Top Ten Guides DK 2006) covering wine from France, Italy, USA, Australia and New Zealand. My latest book How to Choose Wine (DK 2006) was voted runner-up as the "best wine book in the world" at the 2008 World Gourmand Awards organized by Edouard Cointreau.
My work with footballers and television is aimed at a younger audience, and although I have clients of all age groups, I also try make wine attractive and interesting to a younger audience, and to avoid the snobbery associated with wine in the minds of some people. I am consultant to companies like Descent International (luxury ski chalets) and Spiral Cellars, who aim their product often at younger or non-traditional markets.
I have travelled to the USA, and to other parts of the world, and although I am French in origin, I have a comprehensive knowledge of wines from the "New World". I was one of the first Master Sommeliers to promote "New World" wines in France. I have an English family, and I both write and speak English as well as my native French.
Professional Qualifications
March 1998: Dom Perignon Award - In recognition of national success and contribution towards training others during 1997/1998, from the Academy of Food & Wine Service (London)
November 1997: Master Sommelier (youngest ever in the World)
April 1997: Winner, Ruinart Sommelier of the year (London) (youngest ever)
March 1997: Winner, Southern Sommelier of the year, International Festival of Food and Wine
November 1996: Wine and Spirit Higher Certificate (Distinction)
June 1994: C A P Sommelier (France)
June 1993: B A C Restaurant and Commerce (Distinction) - (France)
My Previous Work Experience
From July 1996 to July 2000 I was employed in the position of Chef-Sommelier, assistant to M. Gerard Basset M.W. at the Hotel du Vin, Winchester (part of the Alternative Hotel Company). I also held the position of Restaurant Manager. My work at the Hotel du Vin involved assisting M. Basset in the establishment of the highest standard of wine service, which has now been extended throughout the Group. (The Alternative Hotel Company was one of the most dynamic and fastest growing of all small high quality hotel groups in the U.K.)
April 1994 - September 1995 I was employed at the Restaurant Laurent, (2** Michelin) Champs-Elysees, Paris, first as Commis Sommelier and then promoted to Sommelier under Mr Philippe Bourguignon (Best Sommelier in France).
1992 - During this year I worked for four months as Commis Sommelier at Restaurant Le Doyen, (2** Michelin) Champs-Elysees, Paris.
I also worked at the Jules Verne Restaurant (1* Michelin), Eiffel Tower, Paris and at Castel Marie-Louise (1* Michelin), La Baule on my first work experience.
Languages: French - natural, English - fluent (both written and spoken)
As part of the preparation and maintenance of my role as consultant, I have undertaken a number of study trips. These include:
J.M. Raveneau, Chablis
Michel Juillot, Mercurey
Claude Papin, Baulieue/Layon
Alexandre Thienpont, Vieux Chateau Gaubert, Pomerol
Practice training undertaken with Olivier Poussier (Best Sommelier in the World)
Tasting Dinners in Paris with Jean-Luc Pouteau. (Best Sommelier in the World)
Various Vineyard Trips (inc. Napa Valley, Ribera del Duero, Spain and Quinta Taylor's in Portugal)