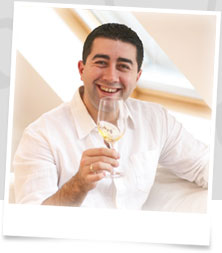 Books
Drinks (Dorling Kindersley 2005)
ISBN 1-4053-0617-1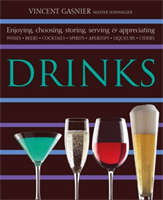 From crisp dry whites to full-bodied reds, fine ales to contemporary cocktails, this is a celebration of taste and style, and an essential companion for choosing and enjoying all kinds of drink
This beautifully produced and photographed book covers wines, beers, cocktails, spirits, aperitifs, liqueurs and ciders.
A MUST for every household, 5 Oct 2005
By "jojey"

Fantastically priced for the amount of information in one book. Not only does Drinks tell you everything you need to know in understandable terms, but it is also full of evocative photos which give you a hint of the passion the author has for his subject.
This is one of those books that you would leave on the coffee table and won't just sit in a book shelf. It's also a perfect gift for that difficult to buy for father-in-law or grandfather, so I think I might be buying some more!

The anti-snob drink lovers book, 1 Oct 2005
By A Customer

This book is both interesting and informative, with fantastic photos and text.
It is what I would describe as a 'dip in, dip out' book, which would be perfect on the coffee table in the lounge. It offers extensive information on all drinks, not just wine, which keeps your interest throughout.
Many wine book focus manly on the Chardonnays and chablis of the world, but this book gave me information on beers, gins and cocktails, truly wetting the appetite!
Enjoy!

How to Choose Wine (Dorling Kindersley 2006)
ISBN 13 9-7814-0531-577-7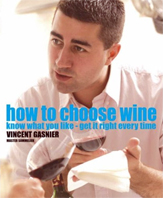 Join Vincent Gasnier, who Gary Rhodes says is the best in the business, for a wine adventure.
Take a taste trail and follow Vincents recommendations for tasting wines of different styles, from spicy reds to dry, crisp, refreshing whites. Try 22 comparative tastings and explore the aromas, flavours and textures to discover your favourites.
Use the vivid descriptions to select what you really want to drink, from cool Australian whites and serious French reds to traditional Italian styles and new world vitality. Pick up tips on buying, storing and serving wine, plus matching wine with food.
An excellent guide and reference book, 26 Dec 2006
By Peter G. Simpson

I wanted to learn more about wine and happened to see Vincent Gasnier on a TV programme promoting this book. It manages to be both a useful introduction to the world of wine appreciation (which can appear intimidating to the novice) and also a good reference guide to wine types from around the world. There are useful sections on appreciating wine, buying and storing wine, and matching wine with food. It's well written and comprehensive and I've already learnt a great deal from it. Excellent.

Top Ten Wine Guides (Dorling Kindersley 2006)
These are pocket guides to the wine of each of the countries, describing the style of wine, grape varieties, producers and the best buys.
Australia & New Zealand
USA including Canada
Italy
France