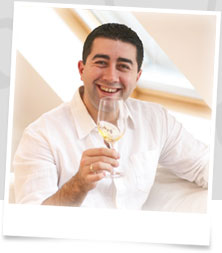 Can you make money from wine?
That really would be my dream-having great wines and making money from them at the same time! But is it possible? Well, there is no doubt that using wine as an investment or even as speculation is becoming more and more important. Wine has even been a goldmine for some people. This is a really great time to invest in wine! If you are interested, read on…..
Part of the reason why this is a very good time for investment is that although "plonk" and the cheaper, mass-produced wines have both improved their general quality and gone down in price in recent years, at the very top end of the market, prices are going up and have never been higher. This is mainly because of a combination of good vintages like 2000, 2003 and 2005, and also because of the massive increase in demand from the East-especially Russia and India. The increase in value of wine is also tax free, so it is very attractive.
Look at this! A case of Chateau Latour was £2,600 in 2000. It is now valued at £7,500-in just four years! If a person was to have bought wine of the good 2003 vintage en primeur in 2004-that is buying wine in advance of it being released onto the market-the increase in the value of the £ would have already given a good return on the investment, whatever the actual quality of the wine.
So what can you do about it? Well, there are two types of investment in wine. You can do it just for the financial return, or you can buy wine to "lay down" for ten or fifteen years. After this time, you can drink wine at its very best, effectively for free, as a wine which may have cost you, say, £80 a bottle could be worth £800!
All this sounds like a great idea, but there are some real catches. My advice above all is BE CAREFUL. Apart from the general warning that there is no guarantee that prices will rise, you need to take care to buy the best wines and avoid the crooks.
It is a common myth that all wines improve with age. This is just not true, and for most wines, the rule is that the younger you can drink it, the better. Most wines will not last more than 3-5 years. For example, there are over 5,000 chateaux in France, but only 15 are worth investing in. You really need to take advice, as a wine from a lesser chateau, or from a poor vintage will not improve with age, and you will lose the wine or the money-or both!
If you are not careful, you could buy wine from a crooked outfit which will then close down, and you can lose your money, so you need guarantees and advice.
I always say that you don't have to spend much money to find good wine, but when it comes to laying down wine for investment, you need to look for the best. The top wines for investment are probably the cream of Bordeaux wines, but some of the Burgundy greats like Romanee Conti, and some of the best Italian wines can also do very well.
If you get it right, not only is it a good way to make money, but it's also great fun! Many investors keep their wine for pleasure, and as a hobby. Imagine the scene-a good win on Saturday, the looking through the cellar with your friends on Sunday lunchtime, deciding which of these great wines to drink, and choosing the best vintage-then opening that special bottle…..
Buying wine for investment can be really exciting and rewarding, but it is one of those things you need to take care and get right to get the rewards. If you are interested in buying wine for investment, contact me for an initial chat and for advice-it might be one of the best investments you will ever make!